Top 5 | Picnic Spots
We know we're biased, but Norfolk is the most beautiful county. With its rolling countryside, stunning coastline and historic monuments it's the best place to get out into nature, put your feet up and relax. One of our favourite things to do is to visit such places and eat good food; there really is nothing better than having a picnic in Norfolk.

If you're on holiday in the area, you will find that there are many wonderful places to pick up some delicious and tasty homemade treats for a picnic. It's a great way to support local food makers and immerse yourself in nature. After the national lockdown so many local businesses have mastered the art of adapting their eat-in menus into the best takeaway options, so it's quite easy to source good food and drink in the area (we particularly like Cakeaway Takeaways from The Assembly House and Byfords' Posh Picnics).
Once you've sorted your food you will then be ready to seek out the best beauty spots in the area- and luckily for you we've put together a handy list for you! Are you ready? 
Here are our Top 5 Places to take a picnic in Norfolk...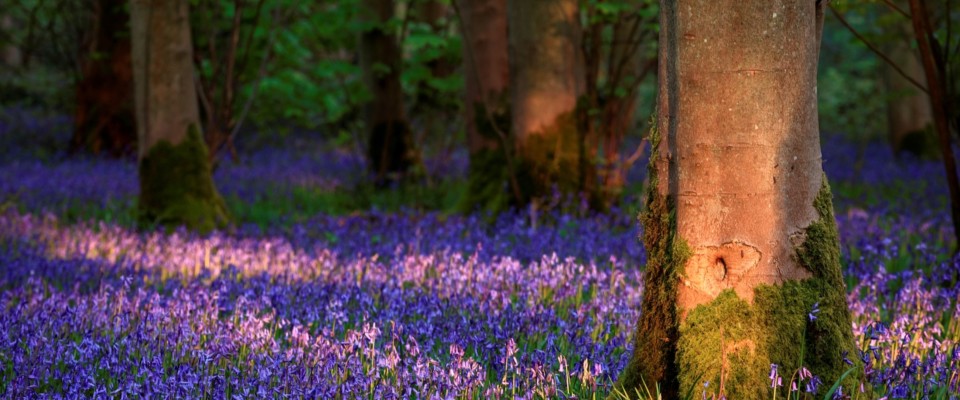 Blickling Estate
You'll never forget your first sight of Blickling, it's a stunning orange-bricked mansion at the end of an impressive driveway- you'll do a double-take as you drive past it, trust us. Although the house is well-worth a visit, it's actually the grounds that you need to see. Blickling has just under 5,000 acres of parkland and gardens for you to explore, and throughout the seasons Blickling park is a spectacular place to have a picnic. From December until February the winter sun glistens on the icy lake, in May bluebells erupt in a deep purple carpet, and each autumn nature's fiery fireworks burst as the trees turn from vibrant greens to reds, oranges and yellows. All you'll need to do is pay for parking, unless you're a National Trust member (then it's free!) and you can spend the whole day relaxing in the parkland. There are also four walks of varying lengths to choose from if you'd like to walk off your picnic afterwards.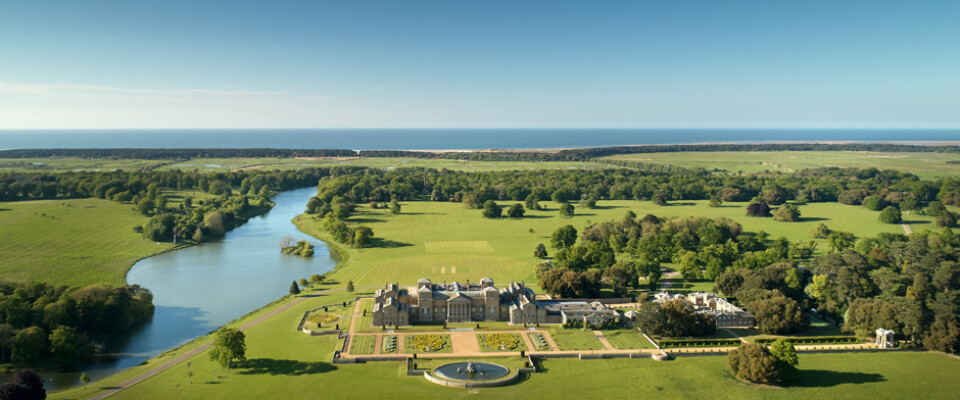 Holkham Park
Holkham is just a short drive away from Wells-next-the-Sea and is home to a grand Palladian mansion (think of the impressive symmetrical buildings of Rome) The mansion is surrounded by 3,000 acres of parkland with impressive monuments including the Obelisk, the Temple, the Coke Monument and the Triumphal Arch dotted around the place (some are hidden away in trees and others… well, you can't miss them!) There are so many picnic spots you can choose from- space is not a problem. Just be aware of the resident herd of fallow deer that also call Holkham home- they are quite shy but we're sure that the scent of a sausage roll will take their fancy!
Norfolk Passport Top Tip: Holkham has a number of fantastic outdoor activities available throughout peak seasons including cycle and boat hire, a ropes course and tractor trailer tours around the parkland.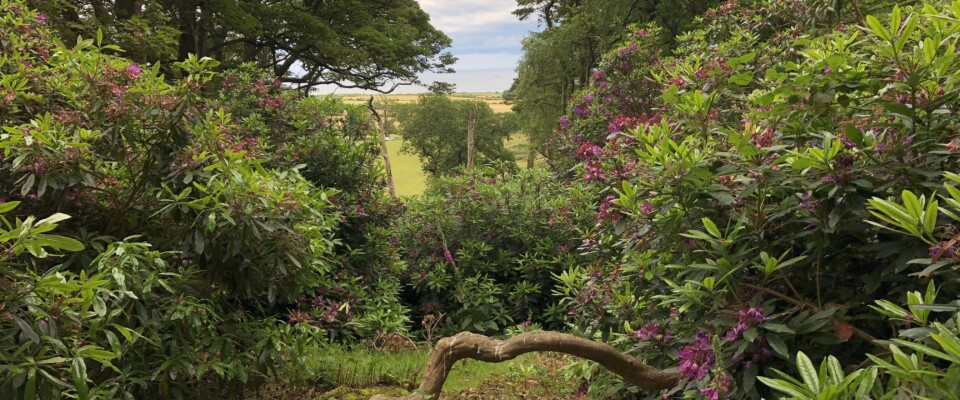 Sheringham Park
Sheringham Park is another beautiful location looked after by the National Trust that is well worth visiting. Sheringham Park was designed in 1812 by landscape designer Humphry Repton, who was famous for his red book designs where he used flaps to help his client envision the before and after views of a landscape scene (this was very exciting at the time!) Thanks to Repton, the park has a number of viewing points that you stumble across very suddenly- each one framed by hedges and trees, like an old painting. This park offers views of the coastline and it's painted in various shades of pink in spring thanks to its many rhododendrons and azalea shrubs. You are welcome to take a picnic anywhere you want to in the grounds at Sheringham Park, and you will find that there are plenty of benches on the walking routes and at The Temple.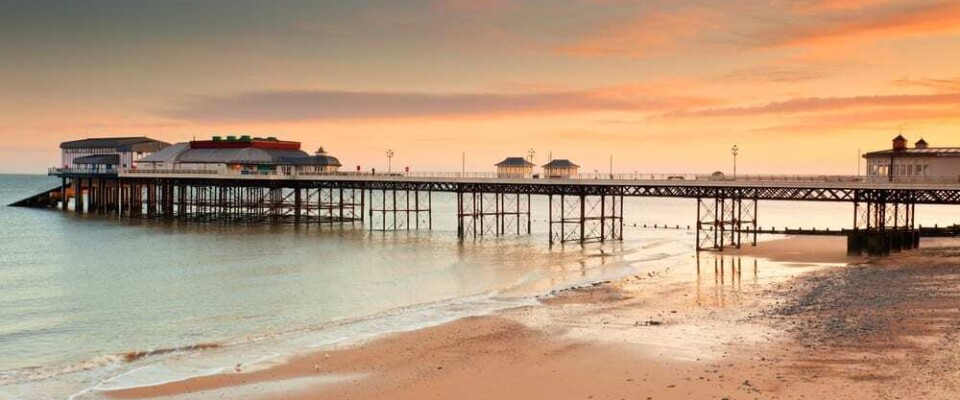 Cromer Seafront (because who doesn't want to visit a proper seaside town on holiday?!)
Cromer is a traditional seaside-town with arcade machines, colourful beach huts and ice cream shops. It's no wonder that it was a Victorian favourite holiday destination. During tourism season it can get rather busy, but that's what makes it an ideal place to take a picnic. While everyone is queuing up for fish, chips and ice cream, you can just walk on down to the seafront, avoid the queues and nab an excellent spot with a great view of the sea and tuck into your food. Cromer is the quintessential seaside town that is a must-visit place to visit on the Norfolk coast. The seafront consists of a shingle and sandy mixture, and the sea wall makes a good place to sit and dangle your legs if you don't have a picnic blanket handy. If you enjoy walking, a walk along the coastline to the quieter Overstrand beach and back makes a lovely afternoon (but if you do this please check tide times to make sure you don't have to swim back to your car!)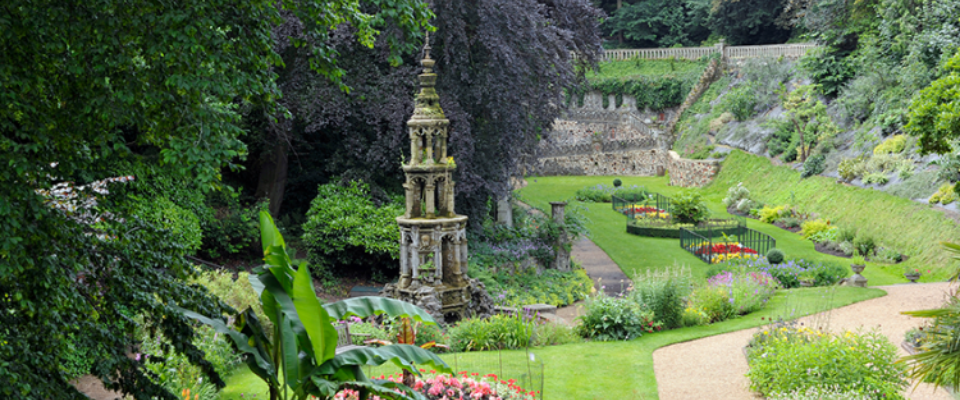 Norwich's Secret Garden
Tucked away in the centre of Norwich away from the hustle and bustle is Norwich's secret garden- the Plantation Garden. The Plantation Garden is a great place to take a pause, relax and enjoy a momentary break from a day out of shopping or visiting one of the City's many wonderful museums. Created in a chalk quarry, the three acres of gardens provide many a picnic spot for just £2 an entry fee- that goes towards the upkeep of this magical oasis. After a picnic, take a turn about this Victorian cabinet-makers' garden and explore the terraces, follies and rustic bridge. We particularly like how the wild and colourful borders contrast with the freshly-mown lawn. Remember to bring your camera!
Did we forget somewhere? Tell us your favourite picnic spots by tagging us on social media!