Introducing Make Holt and Street Feast
Help us support your local independent businesses.
Local businesses are at the heart of every community, run by those living in the area with a genuine passion for their product. Local businesses create a truly personalised and friendly shopping experience that is difficult to be replicated anywhere else. We are excited to share with you two initiatives that we have been a part of this year to support local businesses: MAKE HOLT and STREET FEAST.
Over the first lockdown we challenged ourselves to work out ways we could support smaller independent businesses, and in doing so help our own business during these difficult times. The result of this thinking with other like-minded individuals has led to our involvement in two great initiatives which have planted the seed for further growth. The first is in support of the local Norfolk artisans who have missed out on a number of craft markets and events this year; the second to support food and drink vendors who have also missed out on trade because of the cancellation of events. 
MAKE HOLT
Earlier in the year we were fortunate enough to bump into Aviva Leigh from Fresh Artisan, and together we planned a Makers Outdoor Market to help support Norfolk's artisans and craftsmen during the first ease of lockdown in the summer. The Makers Outdoor Market took place every Sunday in July and August, bringing footfall to the town to help the shops that were able to open and to support the small independent maker by offering a pitch in the town for the day. The Makers Outdoor Markets were a great success, pulling in an impressive 800-1000 people into Holt every Sunday. 

We are really excited to announce that following the success of the Makers Outdoor Market we can finally open our doors to a new permanent home. Located in the historic Shirehall, opposite Byfords, MAKE HOLT is a new shop in the town centre with a collection of considered crafts from over 30 local independent makers. With the UK high street at risk with the rise of online shopping, we see the maker of quality, unique goods massively important to the future health of the High Street. 
MAKE HOLT opens Thursday 3 December and will be open 10am-4pm Monday – Saturday, inside you will find a wide range of ceramics, textiles, prints, artworks and handcrafted utility items. Alternatively, head over to their website and take a look at the featured artists and their works available to buy online here.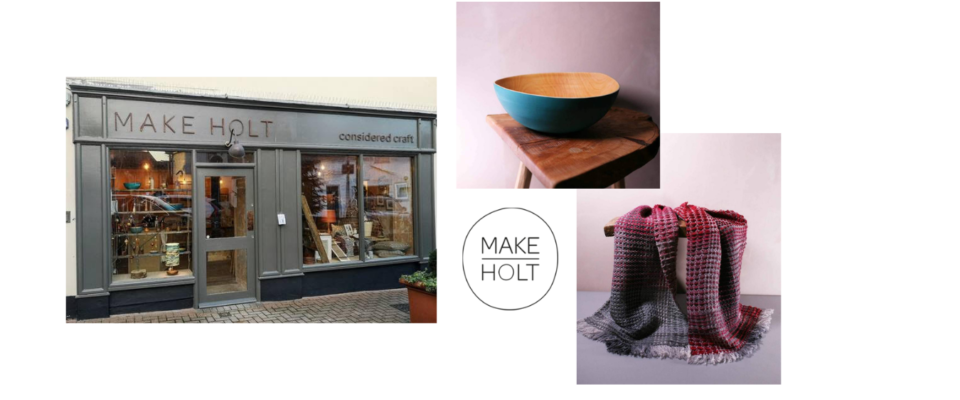 STREET FEAST
A passion for great food and customer experience is at the core of what we do. 
The Pigs in Edgefield is home to a big, empty 6-acre field. Over the summer, we reached out to a really great bunch of local food artisans to see if we could put on a safe outdoor event and The Pigs Street Food Market was born! Every Saturday in July, August and September over 15 small producers set up shop and traded delicious food and drink with visitors from across Norfolk. Friends and family were reunited over a tasty bite to eat, and vendors had the opportunity to share their home-made cooked food with a wide range of food enthusiasts. We loved every second of it. 
We are delighted to announce that the good work continues with the Street Food Market moving to an indoor and partially outdoor venue for the winter at The Ffolkes, Hillington. With 12 producers every week, 2 DJs and a quirky set up, Street Feast makes a great place to spend time with friends over the coming months, and to support local street food and drink businesses. Vendors such as The Cabin and Burgersmith use locally sourced meats from the Raynham Estate, and Raider Cider and Black Shuck Gin are respectively brewed and distilled in the county. Street Feast at The Ffolkes is planned to run until the end of March, and it would be really appreciated if you could turn up and show your support by eating, drinking, and having a good time.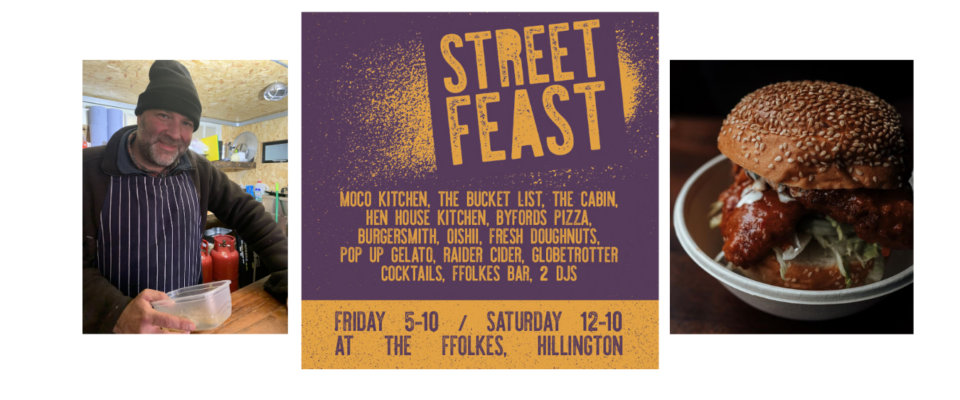 As we approach winter, please consider supporting our local businesses by visiting MAKE HOLT and Street Feast over the winter. We are passionate about seeing these great local businesses flourish.