Top 5 | Norfolk museums
Norfolk has a rich history in the arts, book publishing, fishing, building and wool trade, and so much more. Fortunately, many items are preserved in great museums across the county of which the majority you can visit throughout the year. 

Here is a shortlist of five great museums which all will make a wonderful day out. 
Norwich Castle Museum and Art Gallery 
It was built for William the Conqueror at a time when most buildings were small wooden structures. The castle mound is the largest in the country. From the 14th to the 19th century, the keep was used as the county gaol ('jail'). 
Fast forward to the present day, and now it is a unique museum with an extraordinary collection, including objects from the Boudica tribe. The dedicated Boudica gallery tells the story of the queen of the Iceni who led a revolt against the Romans in AD60. Castle Museum holds several new exhibitions and events every year so there is always something new to see every season. The site is a true highlight with great views over Norwich!
Open: Monday to Saturday, 10am–4.30pm & Sundays, 1–4.30pm
(Top image by Lesley van Dijk and other photos are from the respective museums)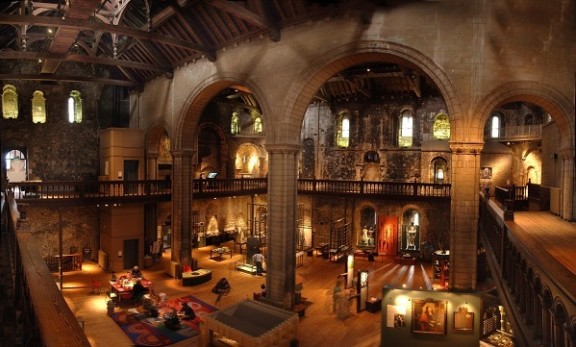 Lynn Museum – King's Lynn
The museum is housed in a former Union Baptist Chapel and tells the story of West Norfolk. See a life size replica of Seahenge found at Holme-Next-To-The-Sea. This astonishing Bronze Age timber circle is the museum's stunning centrepiece.
Discovery Thursdays - Every Thursday during the school holidays, drop in between 10am and 1pm for a mix of history, crafts and science for families to enjoy.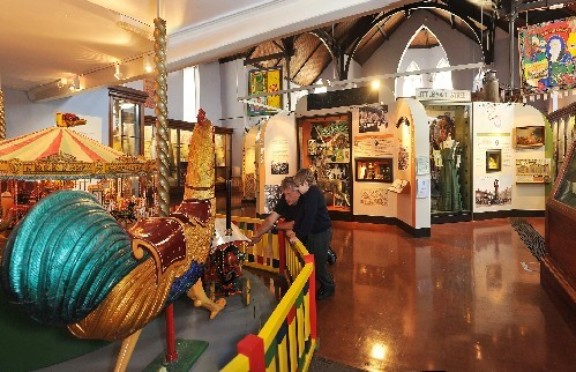 You might meet costumed characters, handle historic objects or find craft activities to do. Activities are free with museum admission.
Dates for your diary:
Thu 5 April, 10am-1pm - Shoes Event Day
Thu 12 April, 10am-1pm - Medieval Living Event Day
Following the success of the current exhibition Shoes! (until June 2018) the museum will offer visitors the chance to learn more about footwear throughout the ages. There will be a range of activities, to keep all members of the family entertained.
Open: Tuesday to Saturday, 10am to 5pm. Closed Sundays, Mondays and bank holidays, including 24, 25, 26 and 31 December and 1 January. Read more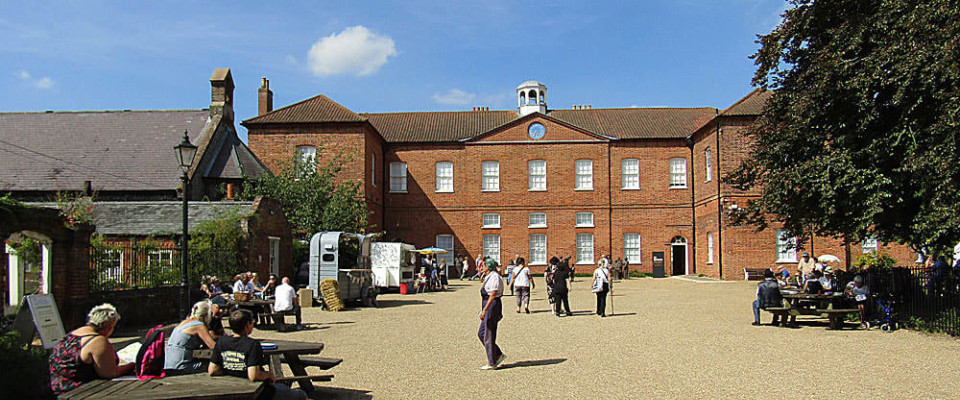 Gressenhall Farm and Workhouse – Dereham 
This museum is tucked away in acres of beautiful countryside with several buildings and outside areas to explore. It has the UK's largest collection of workhouse objects so there is plenty to see!

Journey through a recreated Victorian workhouse, the 'museum of life on the land' and a rare breeds farm with Norfolk horn sheep. 
In the 'The First Farmers Gallery' you will find out about the early history of farming. There are displays of artifacts of bone, antler, flint, stone and bronze used by Norfolk's early farmers from around 6000 years ago.   
In the 1950s room they have recreated a mid 20th century home while of course in the Engine Rooms there is a selection of stationary steam and diesel engines once used 'to power many aspects of life, from washing clothes to bringing in the harvest'. 
If you are keen on transport then head straight to the Transport Gallery where there are many examples of how people moved around Norfolk. You can find all sorts here, from fire engines, to tricycles, carts and bullock wagons. 
Opening times: Open for the 2018 season from Sunday 11 March until Sunday 28 October 10am-5pm, seven days a week. See the latest here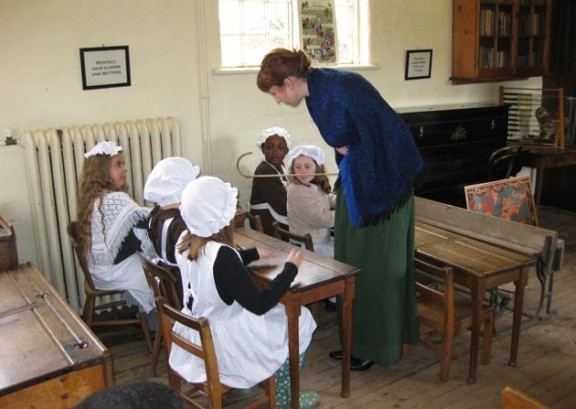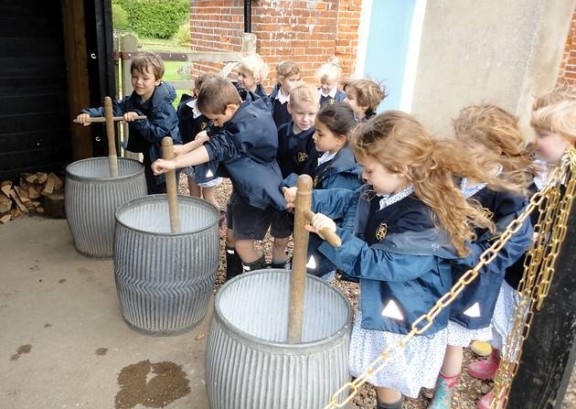 Ancient House – Thetford
The historic black and white building in the main city in the South of Norfolk is known as the Ancient House, which is also principal attraction of Thetford. 
While it is not exactly clear when the house was built, the conveyance of 1921 (when the house was given to the town) speaks of its erection in the reign of Edward IV (1461-83), and architectural details point to a date soon after 1500.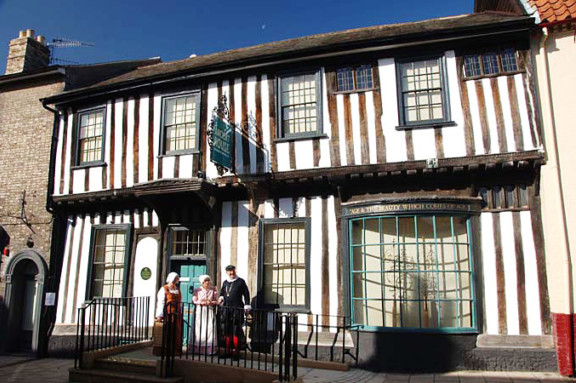 It is truly one of the best examples of an early Tudor town house in East Anglia. The museum tells the history of two of Thetford's most influential characters who had a fine collection of books, paintings and prints.
Open: 
April – September: Tuesday – Saturday, 10am – 5pm
October – March: Tuesday – Saturday, 10am – 4pm
Closed Sundays, Mondays and bank holidays, including 24, 25, 26 and 31 December and 1 January. Read more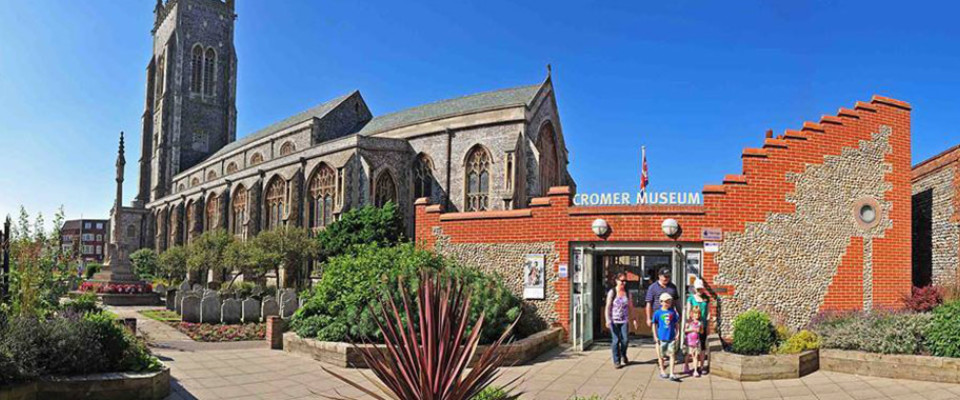 Cromer Museum
In the North Norfolk sea town of Cromer is our final pick. Cromer Museum is based in a Victorian fisherman's cottage where you can discover how life was at the end of the 19th century.
Its geology gallery has an amazing collection of fossils -all found in Norfolk. Here you definitely want to see the bones of the famous West Runton mammoth - Britain's oldest and most complete fossil! 
The museum also shows 20th century photographer Olive Edis' works.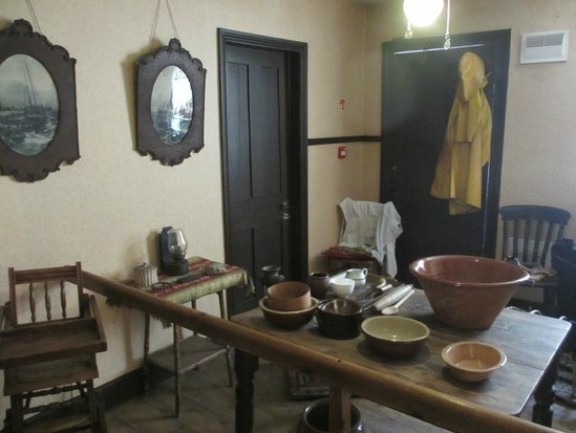 Open: It has now reopened for the season (from 1 March 2018). Seasonal opening from March to October, Monday to Sunday. Read more

If you have more time, I also recommend Time and Tide museum, Strangers Hall and the Shell museum. There is a great website for the majority of Norfolk museums which highlights new events and activities. See here - you will not get bored!
Article by Editor Lesley van Dijk.